The Original Kids Karate Club Programs established in 1990 

We empower all of our students with Confidence, Self-Esteem and LEADERSHIP 

Welcome to The Kid's Karate Club & Safety Time Programs

There are many karate programs, but only one Kid's Karate Club Program –

Kids Karate Club Programs (The School of Tomorrows Leaders) 

It's Time to invest in Leadership equity for your child 

Right here! - Right Now! with The Kids Karate Club

There is overwhelming evidence that the higher the level of self-esteem, the more likely one will be to treat others with respect, kindness, generosity,and try harder at everything!

​    

Teaching kids how to deal with STRANGERS & BULLIES - self-esteem and self-confidence - Is there best Defense you can prepare your child with for the challenges that lie ahead


A Child's Best Defense is Being Prepared


The Kids Karate Club &  SAFETY TIME PROGRAMS

DRESS CODE - with The KIDS KARATE Club Programs

A Black (With The Karate Club Official Logo Only) Uniforms are required to attend 

All Kids Karate Club Class Locations- 
New Students can purchase the official Karate Club Uniforms on our web site and from all class location supervisors at your class (Sorry there no exceptions)  - 
See More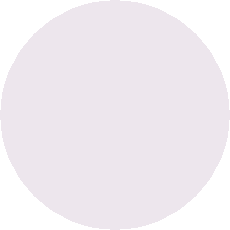 All Kids Karate Club Programs Winter Sessions 2018 

start the week of January 15th - all class updates coming soon.

Please Note Naperville starts on Monday January 8th 

Addison Park District

120 E. Oak Street

Addison, IL 60101

Tournament Date:

* March 4th 2018 

Glendale Heights Sports Hub

Address: 250 Civic Centre Plaza, 

Glendale Heights, IL 60139

Tournament Dates:  

* Sunday May 20th 2018

* Sunday December 2nd 2018 

Fighting Dragons Tournaments of Champions 2018

YES You can 

There's no challenge too big for a Karate Club Kid!

Great Quality Time with your child